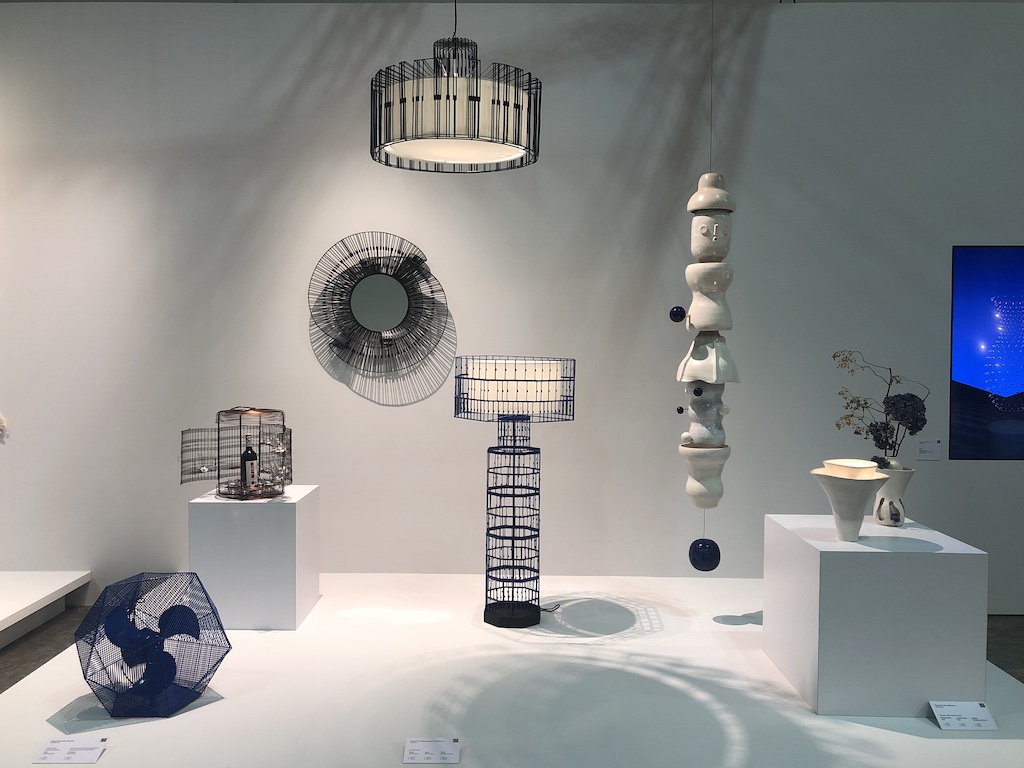 We're familiar with the mantra of the three Rs – Reduce, Reuse, Recycle. Let's add a fourth and call it 'Reimagine'. This appears to be a common thread seen in the pieces by the following artists and designers from Southeast Asia who presented their works at the EMERGE @ FIND pavilion during the inaugural edition of FIND – Design Fair Asia 2022, held in Singapore in September 2022.
From agri-waste and coffee grounds to industrial scrap metal and animal waste, these salvaged/waste materials formed the basis upon which the designers explored 'solutions' that that could reduce one's personal and societal environmental impact on Earth.
What's more interesting though is the different approaches they each took in creating their respective upcycled collections, largely focused on furniture and lamps.
Saruta 'PiN' Kiatparkpoom, Pin Metal Art, Thailand
She already has access to a source of scrap material – her family's steel business. "If you change [your] attitude [towards waste material]…then everything can be the treasure. The first thing is the attitude," says artist and Thai metal sculptor Saruta 'Pin' Kiatparkpoom. She turns scrap metal into huge chandeliers and sculptures; works of art like lamps that are as functional as they are striking to behold.
"The sound of the punching machine and smell of oil…those sound and smell [are] a very important part of my life. I need to continue the family business my way," she enthuses. But it was an uphill task to convince her father that she had found a way to breathe new life into waste or scrap metal, and to carry on the family business in a more sustainable form.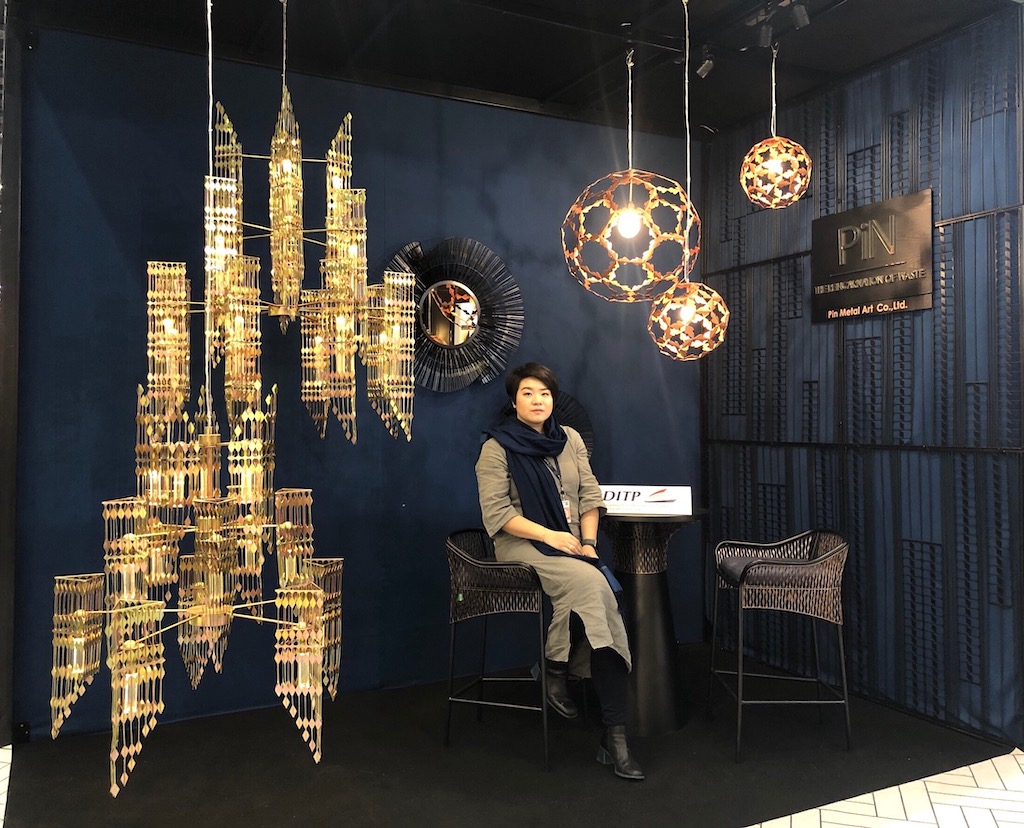 Saruta 'Pin' Kiatparkpoom
Getting her welders on board was no easy task either but "welding is welding" says Pin of the skillset that her welders already possess. "I train them like an art teacher. [The welders have] the skill but the results are different. They are so amazed…when they see the installation set up. They [feel] so proud." Ten years on, Pin says, "I proved it with my works, my creations."
Her next goal is to lead the production of scrap metal. Currently her father uses the 'positive' parts – those pieces designed for orders placed – while she uses the 'negative' parts. "I will design the pattern [I want] instead. I will design the negative and positive parts to make zero waste," she explains.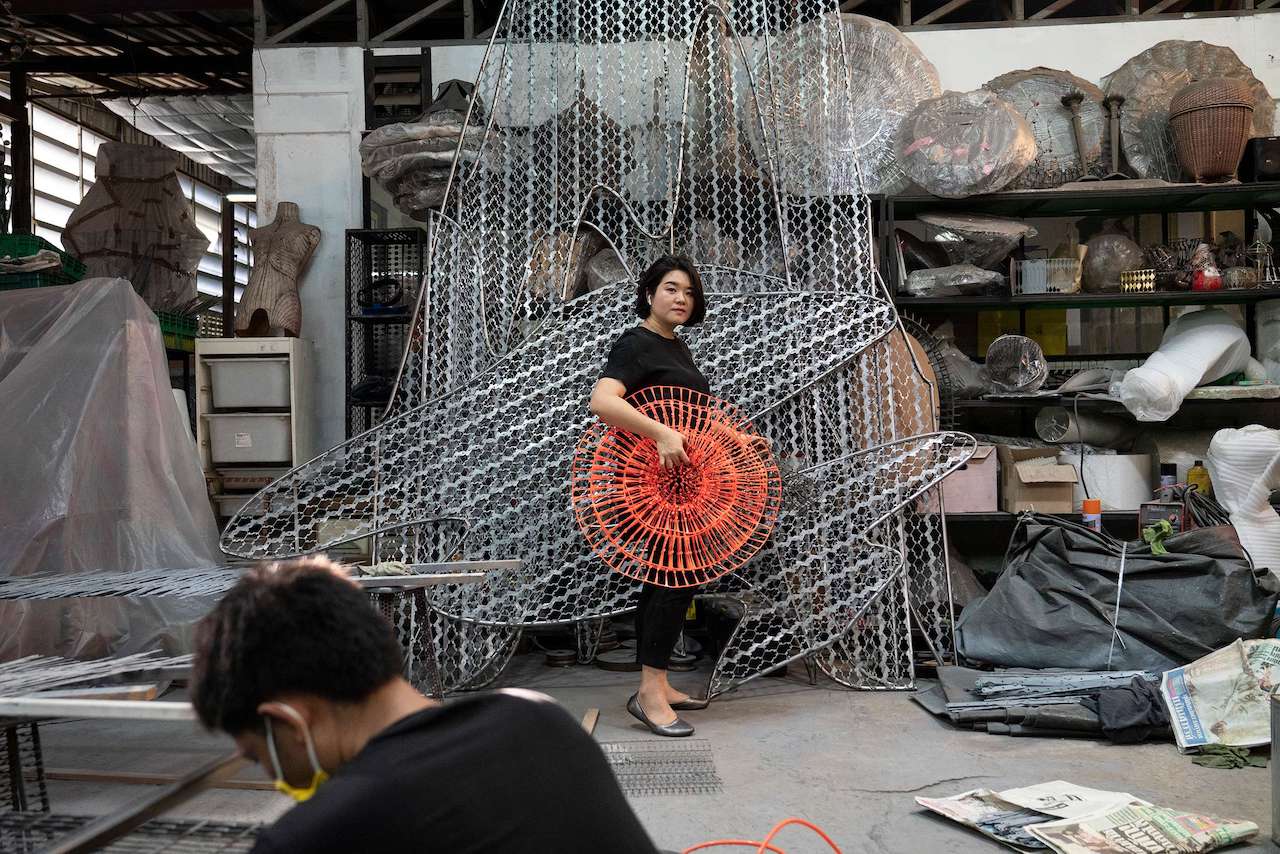 Artist and metal sculptor Saruta 'Pin' Kiatparkpoom turns scrap metal into works of art that are as functional as they are beautiful.
Wei Ming Tan, Aureole Design, Malaysia
Trained in typography and having practised graphic design for a few years, Wei Ming Tan, founder of Aureole Design, shares that the opportunity to be part of a design collective in 2007 was experience that gave her the platform to extend her skills further in product and furniture designing as well as lighting.
"I'm a fan of old-school," says the Kuala Lumpur-based designer of her terrazzo choice. She adds, "Because my [terrazzo] maker shared a lot about the possibilities of terrazzo production… and I could get access to the production process. [One] could use a variety of materials [and I thought it was] a good idea to make something simple, and I could work with the things around me. I selected glass bottles and handcrushed them. That was a simple method of reusing materials that impacts less on the environment as well in the production process." Thus was born her series of terrazzo lamps.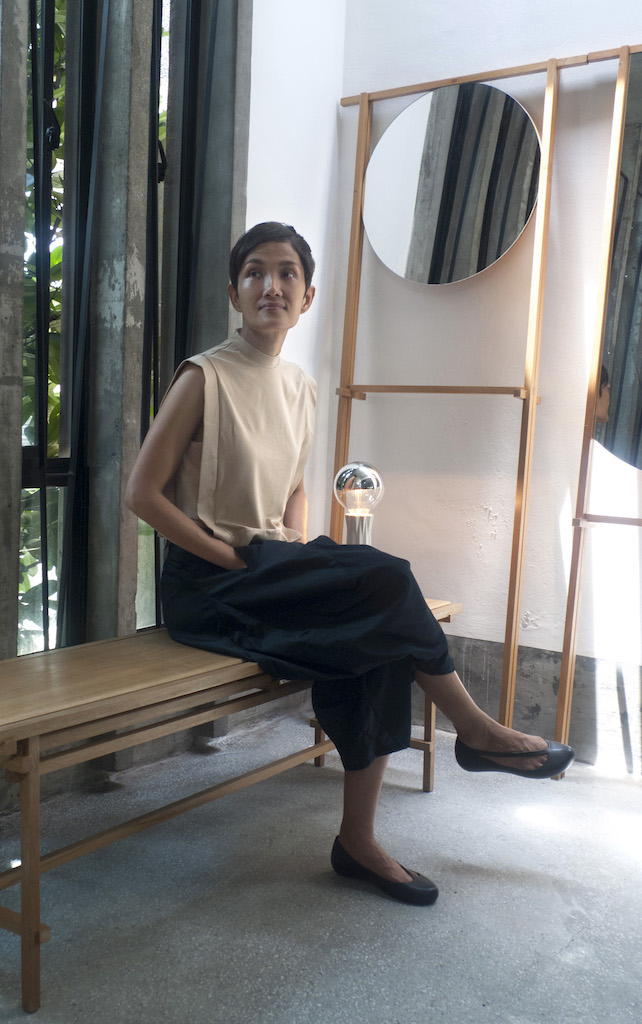 Malaysian designer Wei Ming Tan, founder of Aureole Design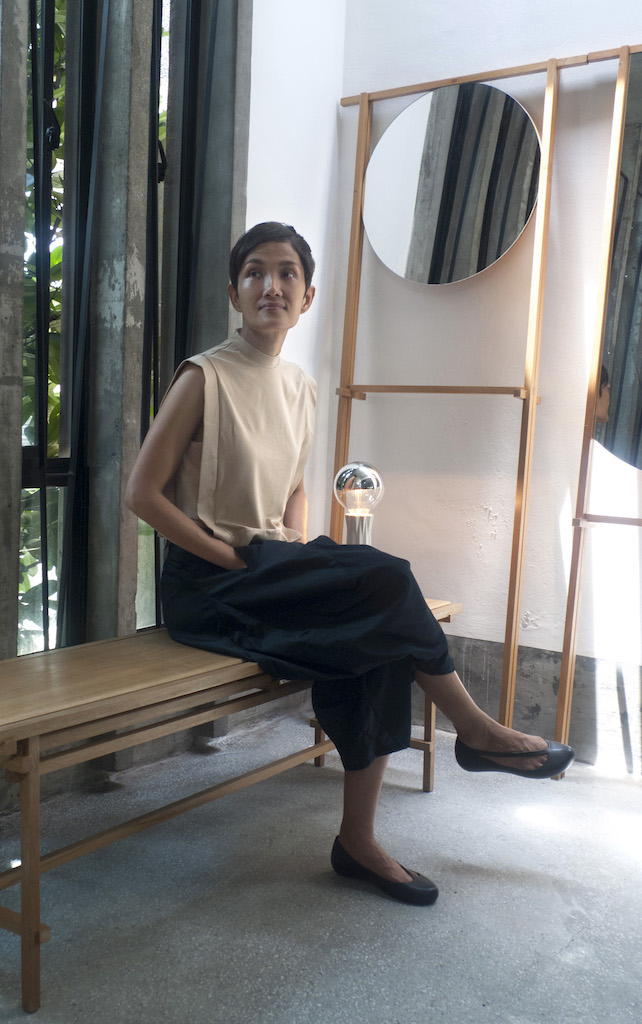 While keeping simplicity in mind, Tan's contemporary designs carry touches of Malaysian culture and traditional craftsmanship. Just like her second series in this exhibition – the Ketupat poufs (low seats made of hand-woven rattan). This was in collaboration with Tanoti, a social enterprise that provides sustainable income-generating work opportunities to remote traditional craft artisans in the forests of Sarawak, Malaysia.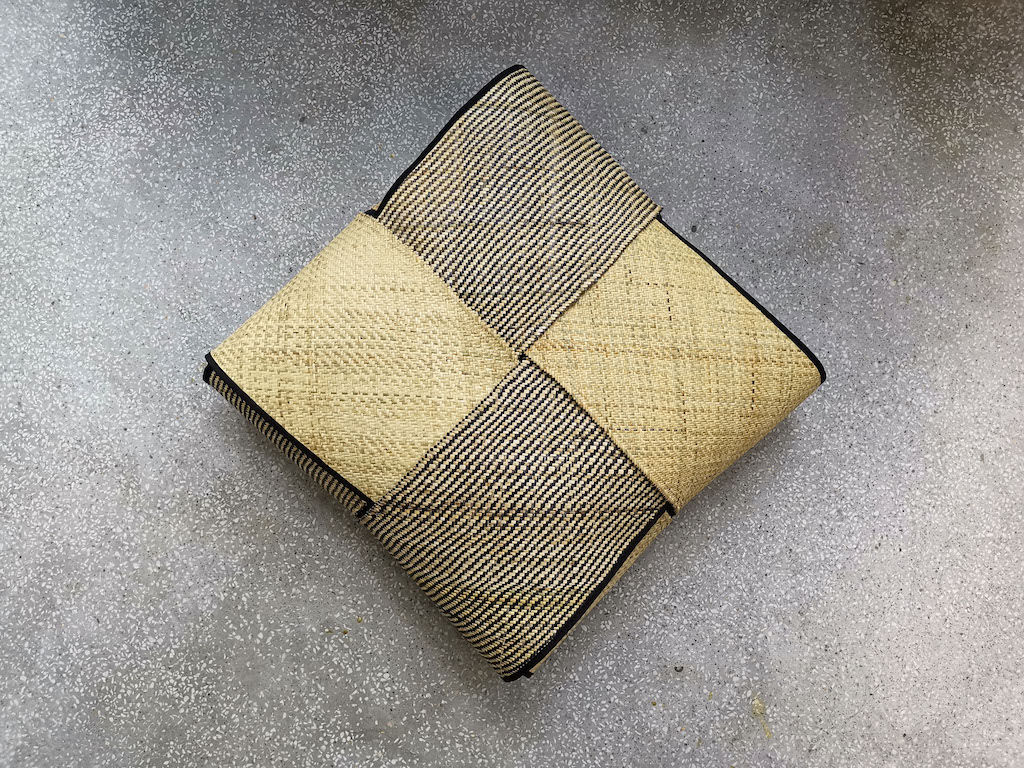 Ketupat poufs (low seats made of hand-woven rattan)
Adhi Nugraha, Adhi Nugraha Design, Indonesia
His 'choice' of material was simple – cow dung. "[It] was left everywhere... in the landfills, rivers, and it [was polluting] the air too," says designer Adhi Nugraha of his hometown of Lembang, located north of Bandung, in West Java. At the beginning of last year, Nugraha led a team from Bandung Institute of Technology, where he's also a teacher and researcher, to develop a method for innovative upcycling of cow dung. He gathered the necessary people and tools (to mould, press, dry, and more importantly, to render the final product safe and smell-free).
The first prototype took approximately six months to make, from idea conception to material. "After that, the design [came in]. We made flower [pots], then lampshades," says Nugraha, adding that Lembang has many greenhouses, and flower pots seemed appropriate. But the pots could not compete with cheaper plastic versions.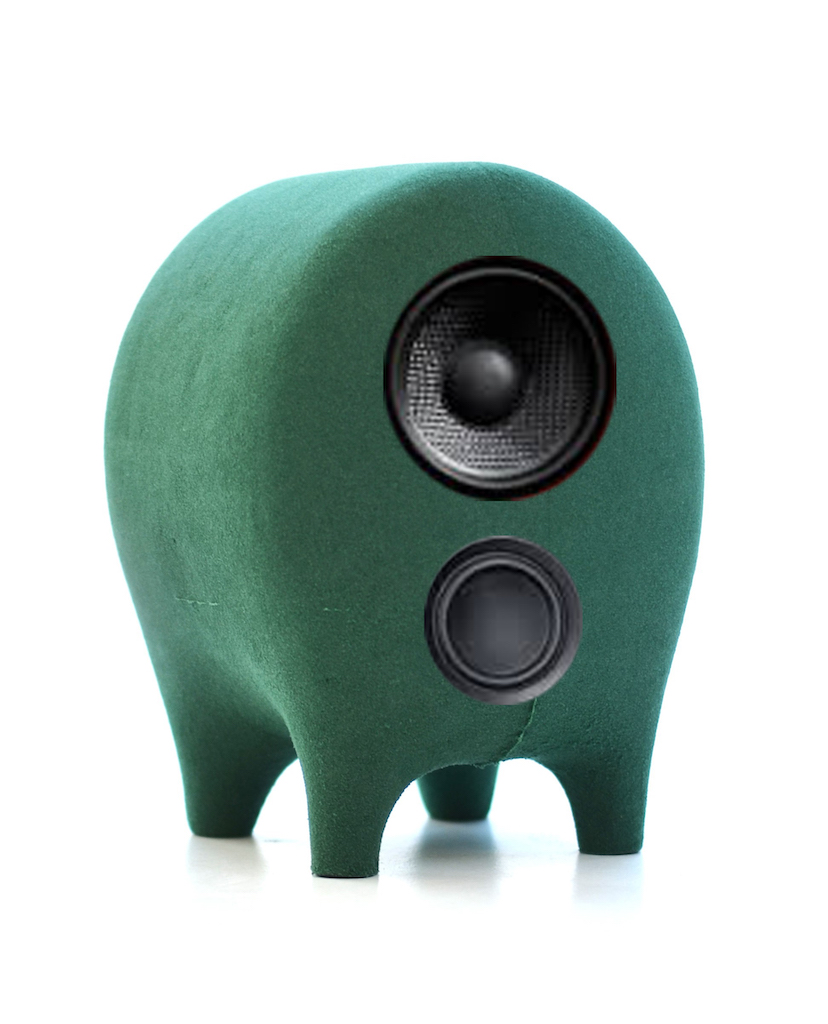 Speaker by Adhi Nugraha Design, Indonesia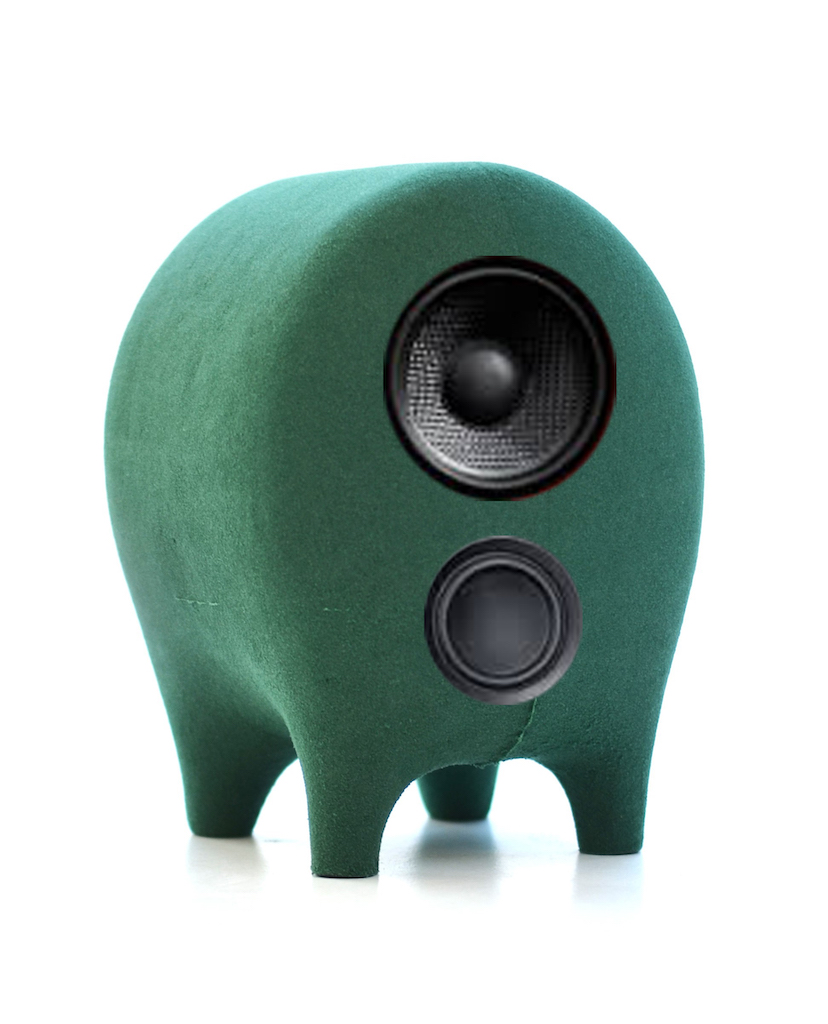 Indonesian designer Adhi Nugraha (photo: Freddy Chrisswantra)
"Sustainability has, in my opinion, 3 Ps – people, planet and prosperity. Without prosperity or economy, it wouldn't work nicely. We are now thinking about what products can sell. So local people can be involved in the production and earn money too," Nugraha shares of this new material's potential to also help the community. "I will call this not design development but community development."
The cow dung-derived material has since been used to make lamps, stools, home speakers, and more. Nugraha's team has also collaborated with Kick Your Butt!, an Indonesian R&D project to create materials from discarded cigarette butts (used to create the stool and lid of box).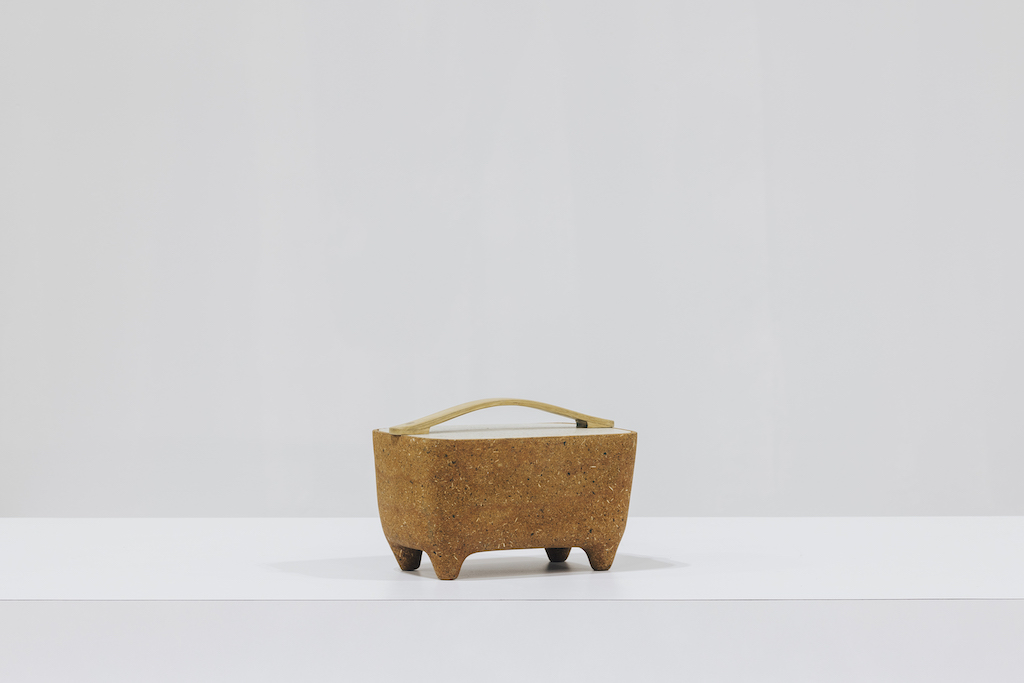 Functional object made with cow dung - by designer Adhi Nugraha (photo: Studio Periphery)
Stanley Ruiz, Estudio Ruiz Design Consultancy, The Philippines
Drawing on Stanley Ruiz's extensive background in craft design, this awardwinning industrial designer's Contrapunto collection is a series of visually attractive and functional lighting fixtures made from a biocomposite (a new material is created from two substances, one of which is naturally derived – in this case – the bakong plant). "We then combine with PLA so that the pellets can be used to make the components of this speaker," he says. Usually derived from renewable sources such as corn or sugar cane, PLA strengthens the overall material.
The bakong plant is an invasive evergreen plant found in abundance in some regions in the Philippines, shares Ruiz. According to him, one of the provinces had contacted the Design Center of the Philippines (DCP) to see if bakong could be turned into useful objects. "[DCP] researched and studied the properties of the plant and found out that it could be turned into bioplastics," he says.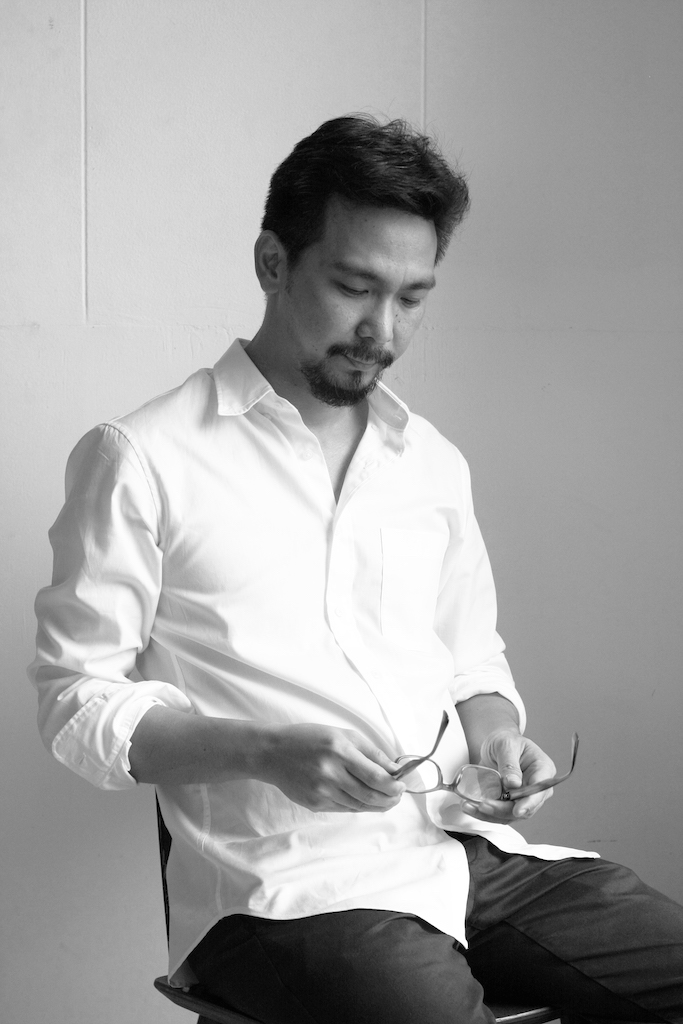 Stanley Ruiz, Estudio Ruiz Design Consultancy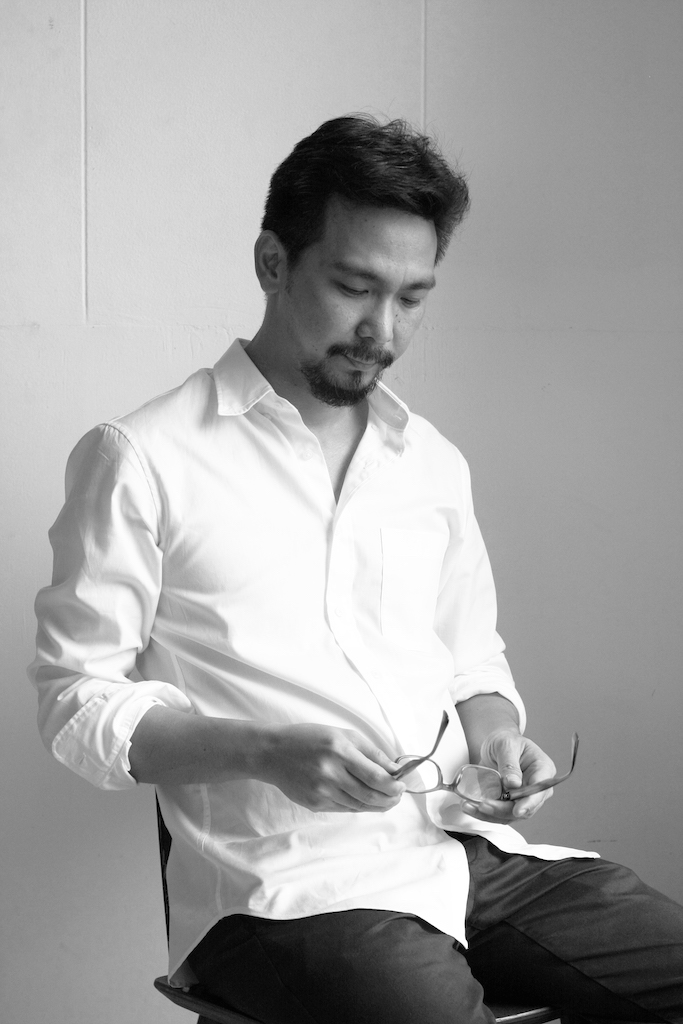 Stanley Ruiz tackles the invasive indigenous bakong plant and turns it into useful objects like lamps
The process involves turning the plant into pellets, which are melted and then injection-moulded to produce biocomposite casings (or bins), which Ruiz used – in addition to wood and metal – in designing his Contrapunto collection of table lamp, pendant lamp and a floor lamp. And in further keeping waste to a minimum, Ruiz used the catalogue of the plastics manufacturer he was working with, and identified specific forms he needed. He says, "Because [creating a new mould] would have used a lot of resources, material, money and time. And this is a small production run."