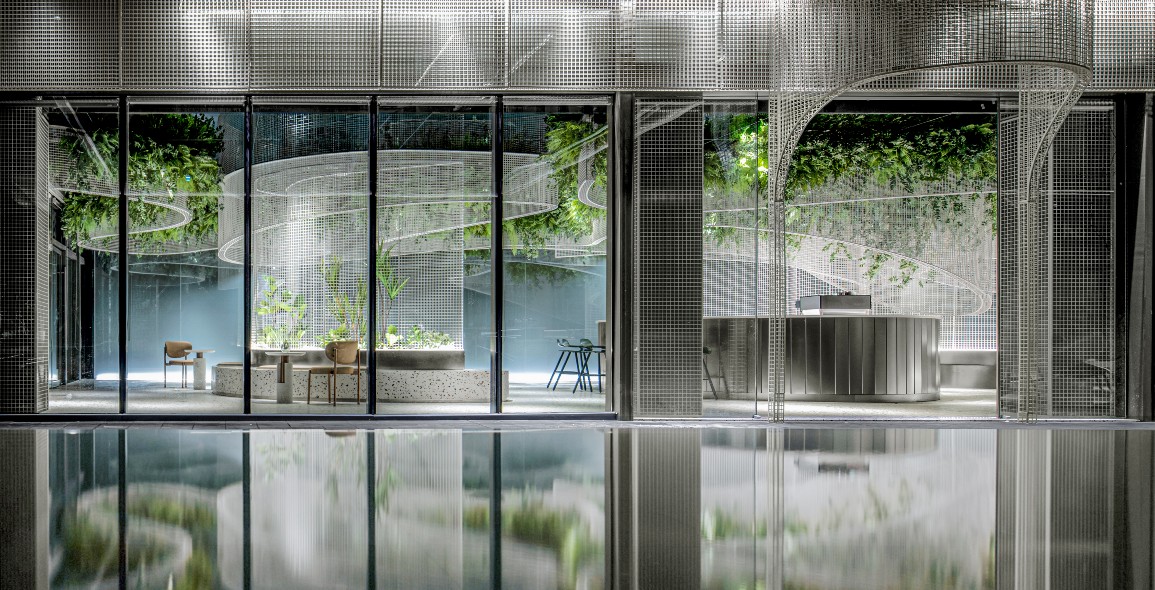 From the outside, it is easy to mistake Vista for a greenhouse, albeit one done up in a contemporary manner.
Lush plants hang down from the ceiling in thick clusters and off-centre of the space, more grow from a planter as if reaching up to their friends from the top.
In fact, this is a café prime for whiling the hours away, designed by Karv One Design and located in the capital of China's Fujian Province, Fuzhou.
The greenery serves as a heavy counterpoint to what is otherwise a space that feels light as air, a design theme by Karv One defined as "floating ribbons".
Clearly, it is in reference to the swirls of a white metal grid that frames the floor-to-ceiling windows on the outside and on the inside, wend and wave uninhibitedly above and within Vista.
Almost like an art installation, it can also be likened to a piece of internal architecture "fluttering" in the wind, or perhaps even personifying a gentle breeze.
Despite it being made from metal, the structure feels feather light, giving the café an almost dreamy quality.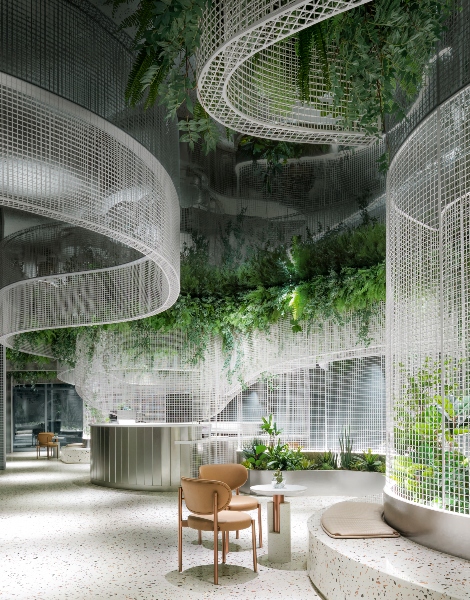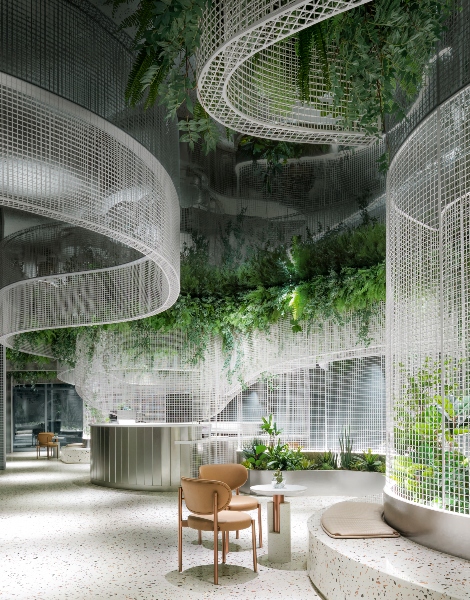 Founded in 2008 by Kyle Chan, Karv One specialises in large-scale composite spaces, though Vista is clearly a departure from that.
Chan's philosophy hinges upon using space to bring people closer together – while still respecting safe distancing rules of course – and getting them to connect.
All this is evident at Vista, where the ribbon of metal acts as a unifier, not just of the design, but for diners to marvel at together.
The floor and banquette are clad in white terrazzo, adding to that sense of lightness in the space.
The sides of the bar that stands in the middle are covered in a matt silver finish to help it blend in than stand out.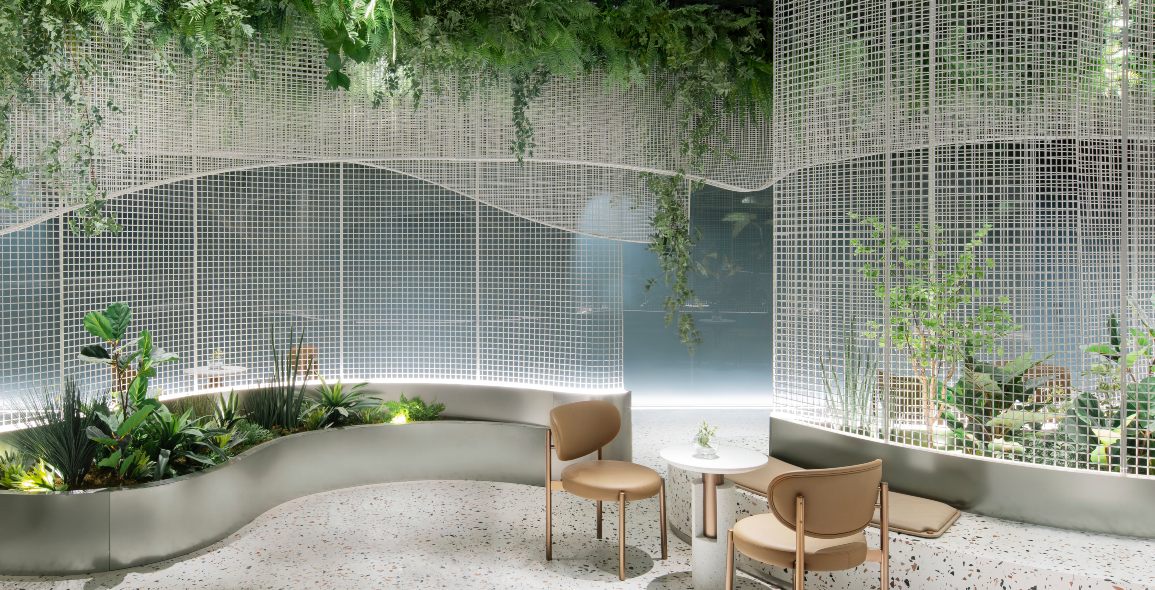 No two views are alike within Vista, which explains the thinking behind the name.
If the facing is towards the exterior of the café, the reflection pool outside the window serves to mirror the interiors, further enhancing the sense of space.
Unmistakable are the plants that add to the scenography, making this a green "house" (or café, if you prefer) that compels diners to stay and nurse those lattes all day long.
Photography:
King Ou, Jimmy He